"Tomorrow" (2022 Drama): Cast & Summary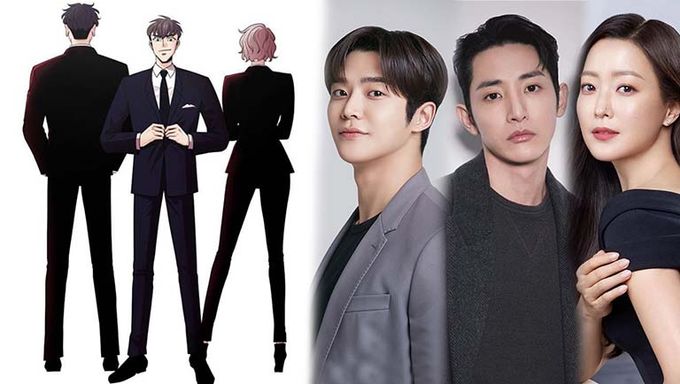 "Tomorrow" is a drama based on a webtoon of the same name by RaMa, and follows the story of Choi JunWoong and his job with the Special Crisis Management Team of the underworld.
The confirmed female lead in the drama is Kim HeeSun and SF9's RoWoon is in talks to play the male lead. Lee SooHyuk is also in talks to appear as a lead. 
Kim HeeSun has appeared in the dramas "Alice", "Room No. 9", "Wonderful Days" and "Faith."
SF9's RoWoon debuted as an actor in 2016 in the drama "Click Your Heart" and later got his first lead role in the drama "Extraordinary You." He has also appeared in the dramas "School 2017", "About Time", "Where Stars Land", "She Would Never Know", and "The Kings Affection."
Model and actor, Lee SooHyuk, has starred in the dramas "Born Again", "Handmade Love", "Sweet Stranger and Me", "Lucky Romance", "Local Hero", "The Scholar Who Walks the Night", and "Doom at your Service."
The drama will be produced by SuperMoon Pictures who previously worked on "My Strange Hero" and "Goodbye to Goodbye" and StudioN. Reports also mentioned that the webtoon content might be changed for the drama adaptation.
MBC previously said, "It will be a drama that conveys warm sympathy and comfort to those who are living in a difficult reality."
"Tomorrow" is just one of the drama adaptions confirmed to be coming out in 2022. (check the lineup of webtoons to be adapted into a drama in 2022 here.)
Here is more information. 
We will keep on updating, stay tuned.
Tomorrow (2022)
Information 
Title: Tomorrow  / Naeil / 내일
Director: Kim TaeYoon
Writer: Park Ran, Kim YooJin
Network: MBC
Runtime: From 2022
# of Episodes: 16
Genre: Drama
Language: Korean
Summary 
A drama about jobseeker, Choi JunWoong, who fell into a coma and ended up as a member of the Special Crisis Management Team of the underworld.
Cast 
Kim HeeSun as GuRyun
The charismatic Grim Reaper with a hidden past. She is head of the Crisis Management Team and leads Choi JunWoong and Lim LyungKu to save the lives of people who are considering suicide. 
SF9's RoWoon as (in talks) Choi JunWoong
A long-term jobseeker who becomes a half-human and a half-spirit and starts a job with the Special Crises Management Team as the youngest employee. He meets and helps people in a crisis with Grim Reaper, GuRyun. 
Lee SooHyuk as (in talks) Choi JoongGil 
Head of the Humanitarian Management Team at the spirit management headquarters. He exudes a coldness characterized by a poker face.
Teaser & Posters
-to be updated-
About the webtoon
"Tomorrow" (내일 in Korean) is a webtoon written by RaMa. You can read the webtoon (in Korean) here.
Have a glimpse at the webtoon below.