8 K-Pop Male Idols Who Look Handsome In Purple Hair Part 1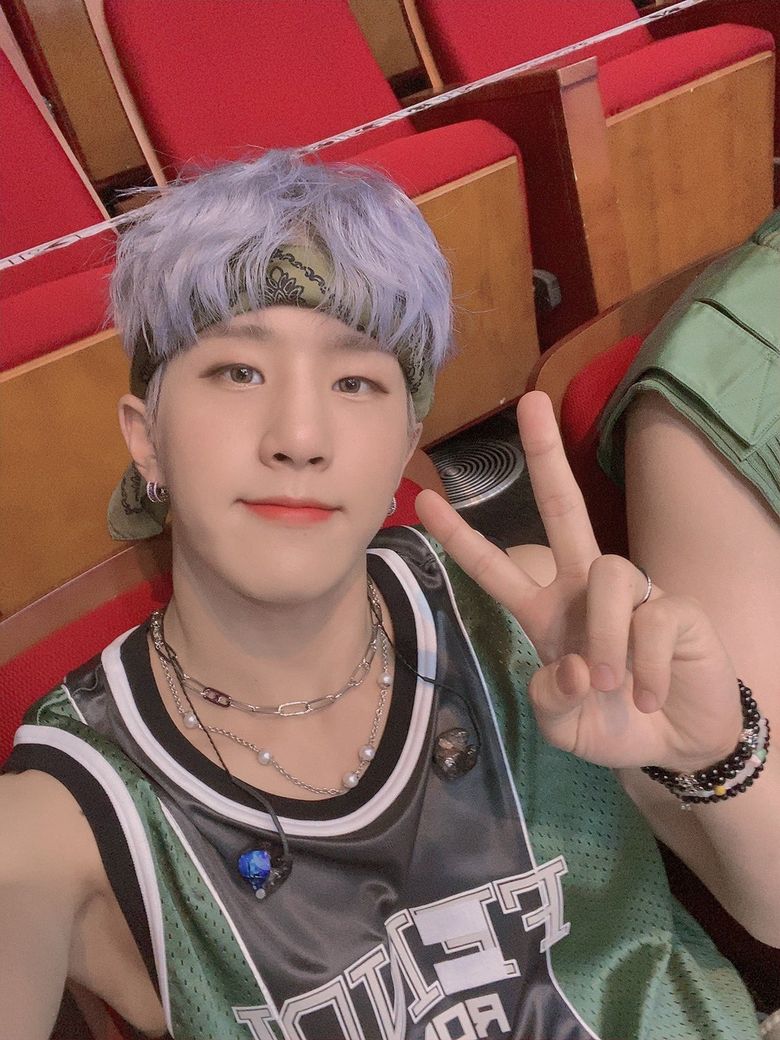 K-Pop idols are known for their various hair colors that are trendy and quite stunning. Idols often change their hair colors for every comeback, event, or when covering the front pages of our high-end fashion magazines, their hair colors always make them stand out even more, highlighting their stunning visuals.
The purple hair color is one of the favorite hair colors for many K-Pop idols, and some of our favorite idols have given us this hair color in every variation and shade: light, dark, mixed, and different undertones. This hair color is quite a unique and charming look on our favorite K-Pop idols. 
The color purple often denotes nobility, ambition, royalty, and power, and the idols in this article perfectly embody all these terms. Here are some of the idols who pull off this hairstyle handsomely.
The leader of ASTRO is known for his incredible rap skills, fit physique, and boyish charms but he is also known for his hair colors. Red, brown, blue, purple, etc, the idol at this point might have spotted all the colors on the rainbow and one thing that is always consistent is how handsomely he pulls them off.
The idol might be seen as more reserved when it comes to his fashion and style but with his solo debut, he seems to be taking more risk. Styling his hair with different shades of purple for various events. He looks so handsome and cute in this hair color drawing more focus to his dazing his visuals.
Ha SungWoon is another idol that is just as known for his hair colors as his music. His style is the quintessential boy next door meets a unicorn gracefully trotting down a rainbow path. He is never afraid to try out any hair color, which is a refreshing and exciting aspect of his charisma.
The idol looks like a prince with this hair color. He shines brightly with this refreshing pop of color that adds to his captivating personality. The idol often changes his hair color for every comeback but this one might just be our favorite on him.
All bow for Win's purple hair supremacy. We might be correct in saying that this hair color is probably the idol's favorite as he has been rocking this style for the past couple of months. Light, mixed, bold, or undertone, the idol is all shades of handsome in purple.
He is handsome. The idol might be relatively new in the industry but K-Pop fans have started to take notice of his dazzling visuals. This hair color draws more attention to his facial features which are stunning and intriguing.
The idol looks great in every hairstyle but he looked exceptional and prince-like in purple. This color exaggerates his boyish charms and visuals that fans love completely adore. The idol has been quoted saying he likes his purple hair the most out of all the colors he has styled and we must say, we totally agree. 
For their latest comeback, the idol looked thrilling and charming in this purple hair color. He showed off different styles of this color while looking cute and bubbly with his humorous personality that we love. With those visuals, we definitely don't mind diving into the water and hoping lifeguard Eric comes to rescue us.
Are your favorite idols on this list? Did we miss anyone? Share your thoughts in the comments section below.